John and Kami Zumwalt are revivalists at heart, and the Senior Pastors at The Father's House. John holds a Master's degree from Corban University, is a teacher and preacher of the word, often flows in a gift of healing, and has a passion and call to the Pacific Northwest. He also serves on the board for Grace International for the state of Oregon, and on the board for the regional BeOne Umpqua ministerial association serving over 40 pastors and leaders in Douglas County.

Kami serves as Co-Senior Pastor with John, and is a preacher of the word with a prophetic flair. She heads up the women's ministry, "Flourish" at the Father's House, is a freelance writer, and home-school mom.

Together they are passionate to empower people into their callings, reach the lost, build community, and help usher in the next great awakening in the body of Christ.

When they are not ministering, you'll find them chasing chickens on their small farm, playing bluegrass or spending time with their three adorable kids, Ruth, Eliza, and Zeb.
Associate Pastors/Youth Pastors
Brian and Jen Vaughn have a passion for seeing a generation rise up and become on fire for Jesus. They serve the Father's House as the Youth Pastors, Communications director and exemplify a lifestyle of loving Jesus.
After 45 years of great ministry - guiding and building The Father's House into a region impacting church, Pastors Bill and Helen Sanders have transitioned from the Senior Pastors at The Father's House. The Sanders' continue to work as pastors on staff at The Father's House as integral parts of the team where their passion to see lost souls saved burns as bright as ever.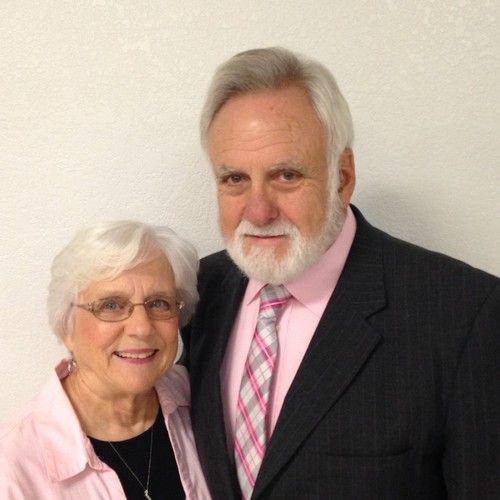 Jeff and Kathy have served for more than 20 years as the Administrative Pastors at The Father's House. There exemplary service has and continues to make immeasurable impact.
From a broken vessel to a Worship Pastor, Sauni Hardy's life is a picture of what God can do with a life.
Becky grew up as a part of the Father's House and has been a key part of the Children's Ministry since her teen years. She now oversees the children's ministry where she serves with passion and excellence.
Jeanie is a prayer warrior and fighter for God's kingdom! She has a passion to see the captives set free, and to live a full and abundant life.
Dean of The Father's House Bible Institute
Margie has a passion for education, for God's word, and to help people gain skills to live an abundant life. She has completed courses through The Father's House Bible Institute and holds an Associates Degree of Biblical Studies. She holds on campus, collaborative course sessions, as well as assists students in setting up online courses to work on their own time.